Previous Move 吴式太极快拳 Next Move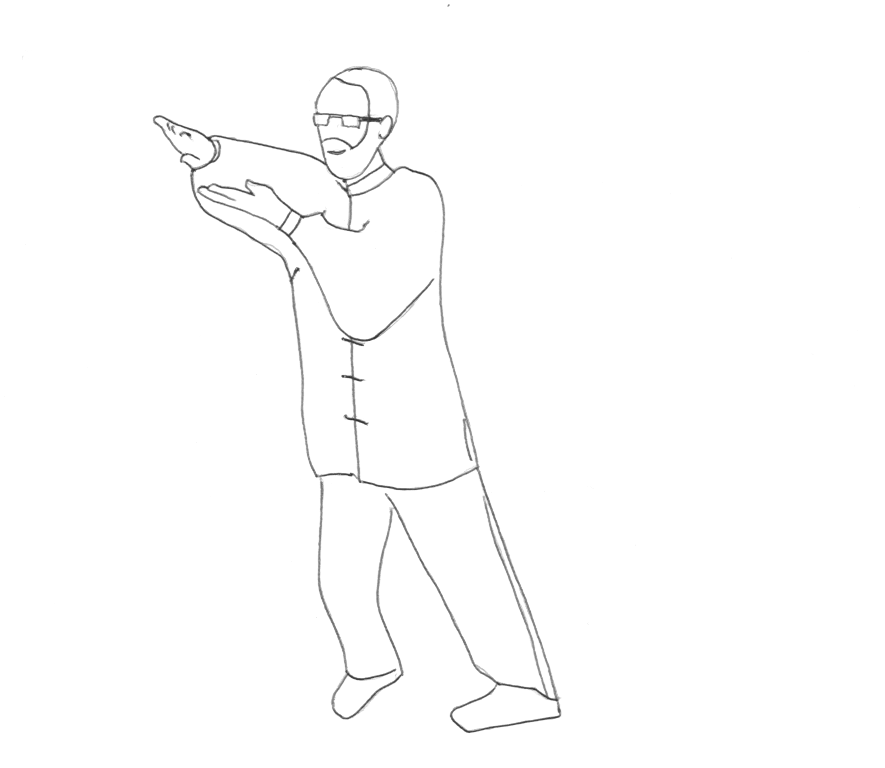 .
.
straighten R arm and flatten palm moving waist to R. L hand close to R pulse. End fingers horizontal pointing to SW.
.
.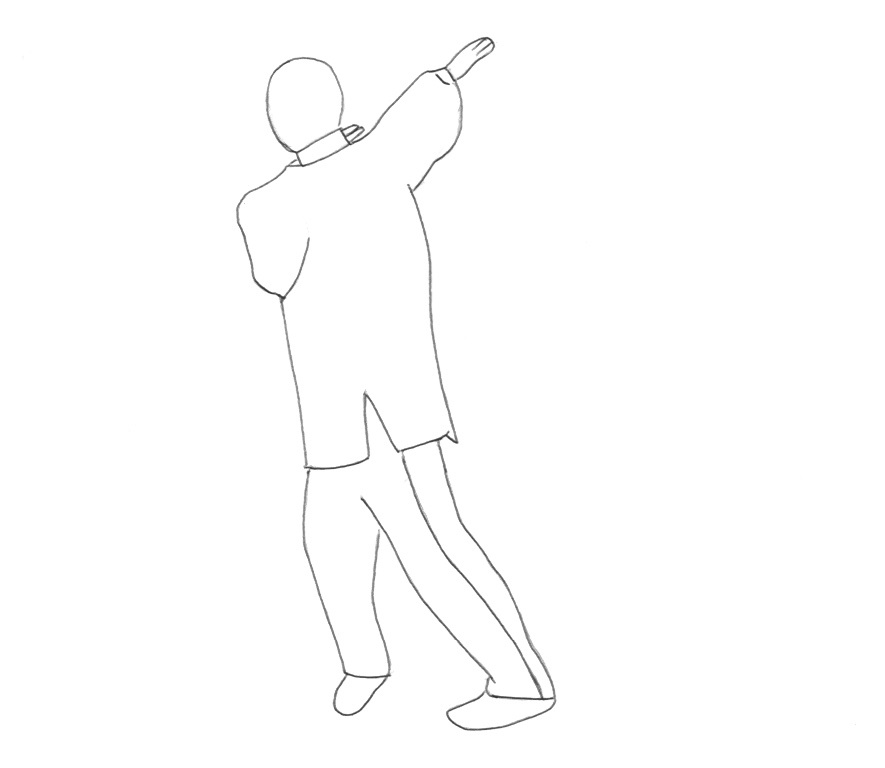 .
.
Make a large CW arc with waist to NE. R arm remains straight. L arm bent across the body, palm roughly at R shoulder / bicep (depends on length of arm!). L foot turns on toe to R (this should feel natural with the turn of the waist).
.
.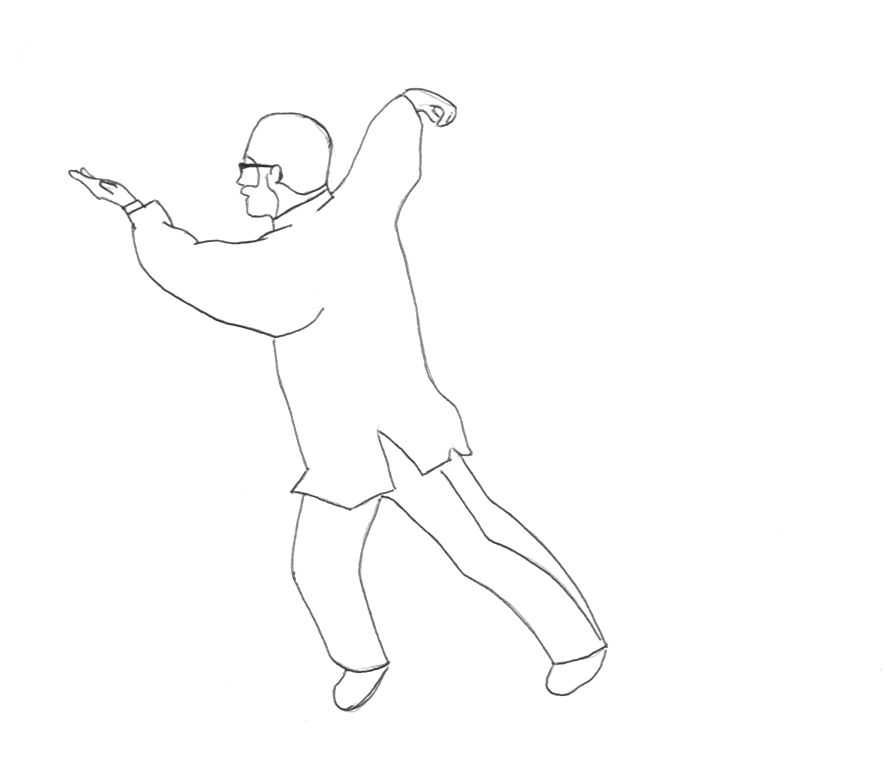 .
.
Close the R palm so that all the fingers are touching the thumb and rotate the waist back ACW. As left arm passes thru' W step back with L leg to gong bu.
.
.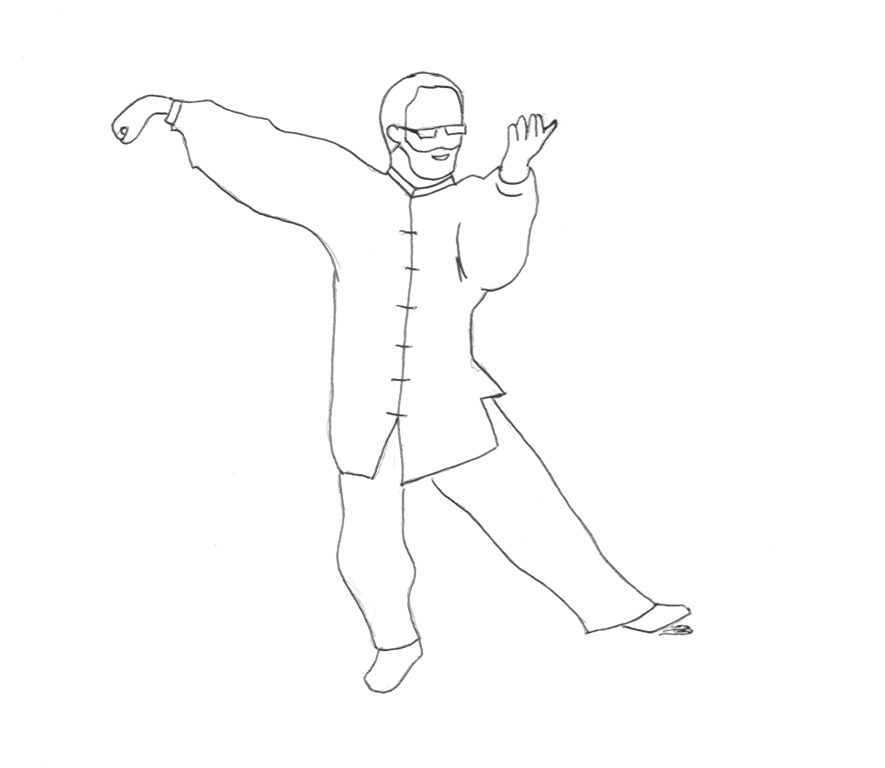 .
.
Continue turning waist ACW. As L arm passes thru' S turn on L heel toes point SE
.
.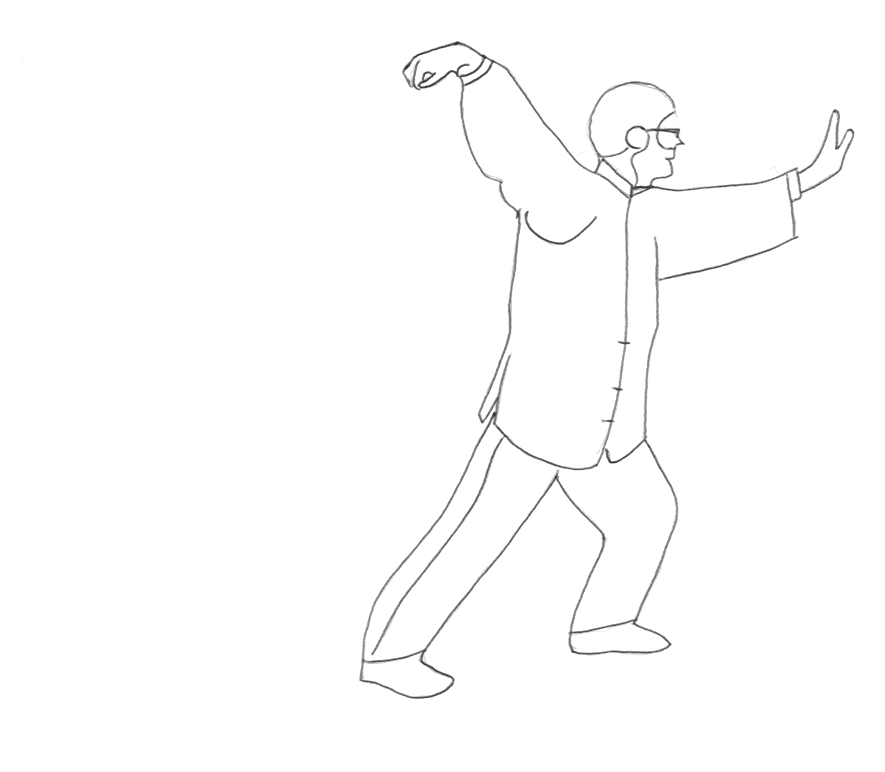 .
.
.
.
Continue turning the waist until upper body faces E, LH palm away from body faces E.
Stand in gong bu but with both feet pointing SE (gong bu with extra turn of the waist ~45degrees).
.