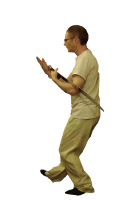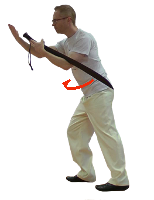 .
.
Body weight shifts to gong bu as waist turns to left and arms push out.
.
.
Turn waist to right.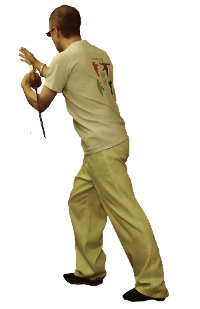 .
.
.
.
.
.
.
.
Turn both palms to vertical.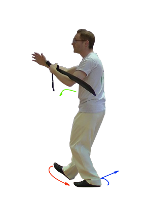 Sink elbows to body (waist still turned to R) and transfer body weight to rear, xu bu.
Turn waist back to L, as waist passes centre push out with hands, R palm ending vertical away from body.